Why should you trust us with your inspection needs?
As a premier home inspection company serving the greater Northwest, we take great pride in providing excellent service each and every time. Here's what some of our previous clients have to say about us..
Thank you so much, James.

We really enjoyed working with you and greatly appreciate the care you put into your inspection and explanations. As first time homebuyers, you did so much to ease our apprehensions with the process. We will absolutely recommend your business to anyone we know purchasing a home, because we couldn't possibly be any more satisfied and happy with your work! Thank you.

Sincerely,
Today was a great day with Mr. Beck. He was very detailed and described his process and procedures. Very knowledgeable and willing to share the challenges and changes that would be safe and better for us as a homeowner. James is truly the best and will deliver the results while saving you money as well. Keep up the great work sir and thank you for your incredible service.
James was awesome - he did an incredibly extensive inspection of our house. We were very comfortable moving forward with our home purchase with the peace of mind that James' inspection brought us. This is the second time we've had James as the inspector for a house purchase, and both times he was amazing.
James did a very thorough job inspecting my soon to be home. He was friendly, professional and answered all of my questions with useful details. I found his report to be clear and easy to read. His diligence and skill even impressed my protective father (a knowledgeable homeowner and extremely meticulous man). James has earned my trust and I now feel more confident and safe completing the purchase of my home. I would highly recommend his services.
"Helped me with all my follow-up questions. I appreciate his candor and direction."
As a real estate broker, having resources that are knowledgeable and detailed about their job is priceless. That's why I knew I would use James Beck with Soundview Inspections when it came time for my own duplex purchase since he has helped a few of my clients as well. What I appreciate about James is that he is thorough, has experience with homes and can help answer questions onsite as they come up. Thanks for the great customer service and great work James!
"Sound View Home Inspections turned out to be a terrific choice for home inspections. Being a hands-on type, I wanted to be present during the inspection and learn as much as I could about my new home. My inspector, James Beck Jr., conveyed trustworthiness from the start and was more than eager to educate me and ensure I understood the significance of any problem he discovered.
I was able to ask any question I could think up and follow him around during the entire inspection. Although I didn't follow him into the insulation-filled attic, he crawled in with protective suit and discovered a previous roof leak in a remote, hard-to-access corner (in other words, I give 10 out of 10 on thoroughness).
He was extremely helpful and obviously cares about his work and his customers' peace-of-mind in their potential new home. I highly recommend this company to anyone who will listen."
Dear James
Thank you for the report. Again, we were extremely impressed with your methodical inspection and hope John and Keller Williams puts you at the top. Will call if we have any questions. Looks like Carrie and Justin have their work cut out for them. Again thank you,
Kind regards
Dear James
I appreciated your time today and the home inspection work you performed. The report was spot on and gave much more detail than what I was expecting. I know I will certainly recommend your services to anyone who needs a top notch home inspection. Off the top of my head what I appreciated most was your honesty, fair prices, on time, expected duration, level of detail oriented review, general knowledge, respect for safety for yourself and crew. Thanks again,
Thanks again,
Dear James

Wow I am amazed at the attention to detail you have provided in this report! My husband and I are extremely impressed with your work and will urge friends and family to your services. Not only do we appreciate the quality you hold your service to but also the less than 24 hour report you provided.
Thank you,
"Phenomenal report James! Thanks for doing such a thorough and efficient job, and taking the time to educate us throughout the process. I learned some invaluable information from you."
James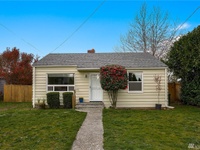 $305K House Buyer (Closed)
May 19, 2017
SeaTac, WA [Seattle-Tacoma International Airport]
James was a very professional, friendly and personable inspector. He walked us through everything he found on our home and provided accurate information on each item to help us understand the level of importance and how to address the issue ourselves. He went out of his way to fit us into his schedule and his rates were very reasonable! I would recommend him to all of my friends and family.
James
It was an absolute pleasure meeting you and having you do the home inspection for me. I appreciate all the feedback provided in this report and will have Sekou pass on the information to the current home owner for resolution on the more critical items. Thanks again for all of your help. You are a true professional and have a fabulous rapport with your customers. All the best to you with your business, Feel free to stop by and say hello whenever you end up in the Camano Island area..
Thanks,
Hi James
Thank you for your professional inspection service and opinions so I can put money in this property with confidence. Hope you can provide the same service for my next investment.
Good Morning Mr. Beck
I mean James, thank you for all of your hard work, and you did a FANTASTIC job in the inspection Report. I am so humble and grateful that you didn't hold back any punches, sometimes we really want something, but we have to look at the bigger picture, this home is lovely on the outside and inside, but it has some serous issues that needs to be addressed, and they will. Whatever GOD has in store for me, it's for me, and it's going to come as a Blessing and not a Curse, so I am allowing his Will "JESUS" to be done in all aspects of my life. God Bless You and Have A Lovely Day.
"Mr. James Beck with Sound View Home Inspection Services is one of the most knowledgeable, thorough and professional inspectors I've worked with in over 8 years of real estate experience."
"I didn't have a clue what to expect from the home inspection - I was terrified about the outcome. The inspector was very comfortable having me right there by his side, and answered any questions I had. Thank you for making me more comfortable with the process!"
"There are a lot of unlicensed inspectors in our state providing sub-par services - I appreciate working with (Sound View) because they are licensed appropriately, that really gives me peace of mind."
"I am blessed to have an opportunity to work with Sound View Inspection. James takes his work seriously and he cares a lot about his clients. I have used many different inspectors over the years, but Sound View Inspection is my best one. I highly recommend James to all of my clients.
"The inspector from Sound View was very professional, he explained everything and made us feel good about the experience. We also liked having the report given to us right on the spot, such a great service! We're so glad we had the inspection done by Sound View Home Inspections"
"I had a great experience with Sound View Home Inspection. The inspector was very thorough and took his time to make sure everything was working well. I was very impressed with his skills and knowledge."
"I had a great experience when my client used the services of Sound View Home Inspections. The gentlemen were very professional and informative through the entire process and the report that was presented that day was extremely professional and delivered very expeditiously. I would recommend this company over and over again! They did a great job!"
"James, it has been a great pleasure working with you and Sound View Home Inspections. I have chosen you to be my number one inspector for all my clients. Your work is awesome and so clear for my clients to understand. Not one of my clients regrets having you as their inspector. I myself have learn a great deal of valuable information just by going on your inspections. I have used others in the past but your services is outstanding compare to the ones I have worked with. I just want to thank you providing such excellent service for me and my clients. I look forward to working with you very soon."
"James, I am writing to thank you for a professional home inspection service performed on August 8, 2006. Your well detailed report was easy to read and concise. Your addition of the homeowner's book was found to be very helpful, during home repairs. This was very beneficial in my purchasing decision. It was a pleasure doing business with you."
James was a very professional, friendly and personable inspector. He walked us through everything he found on our home and provided accurate information on each item to help us understand the level of importance and how to address the issue ourselves. He went out of his way to fit us into his schedule and his rates were very reasonable! I would recommend him to all of my friends and family.
Very detailed work. Extremely knowledgeable with tons of insight.